How To Get Your Toddler To Listen

Immediately
Are you having a hard time getting your toddler to listen?

Use these 10 empowering tips to solve your problem forever.
10 quick and effective tips that develop your toddler's listening skills and make him actually listen to you and become more cooperative.
Tested and successful tactics that Early Years Teachers use every day, and which will save you time and money. You don't need to spend your money on expensive and heavy parenting books.
As you will gain better understanding in your toddler's development, you will know how to improve your child's listening skills successfully.
A video and an eBook that will help you get your toddler to listen and make your parenting easier. You can download them for free and keep them forever. Have a look at them and re-read them whenever and where ever you want.
We value your privacy and would never spam you
It's yours forever

When you request your free download, you will get an email from us with the link of the video and eBook you can open, download and keep forever.

Knowledge and Experience

In this video and eBook, I combined my knowledge and experience to give you 10 tips that make your toddler listen and so become more cooperative.

No more nagging and shouting

jhuyiol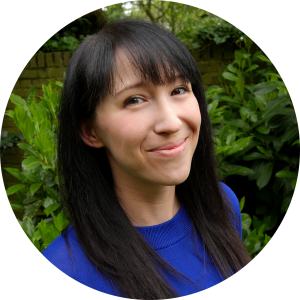 "I am happy to finally introduce you the 'How to get your toddler to listen immediately' as it will definitely help your child to sharpen his listening skills.

I used to work as an Early Years Teacher and Room Leader and I know that all great Early Years Teachers use these tactics to develop toddlers' listening skills and help them to become more co-operative. These tips I collected for you are proven to work and I can guarantee you a less stressful parenting!"

A little bit about myself:

Hi, I am an Early Years and Parenting Consultant, currently living in London with my husband, Keisuke. As a teacher, I realised how little time I have for parents. There was never enough time for a deeper conversation and I felt that I abandon parents with their unsolved problems.

Therefore, I decided to create a website dedicated to toddlers and to their parents and open my parenting consultancy. Through blog post, eBooks, video lessons and consultations I share my experience, knowledge and help parents to find solutions to their problems.

Eva Matsumoto-Szentgyorgyi - Early Years and Parenting Consultant, founder of Wonder Toddlers