Easy Fall/Autumn Bulletin Board Ideas
I have collected some easy Fall/Autumn bulletin board ideas from Pinterest. Have a look, you might find something you like : ) and don't forget to take a photo of your creation and upload it to inspire others!
The little red hen
The little red hen is a fantastic book for young children to learn basic moral values, and it is also about harvesting in Autumn.
You could use the book as an inspiration to your next board display. Here are two examples, and for more click here: Fall/Autumn Bulletin Boards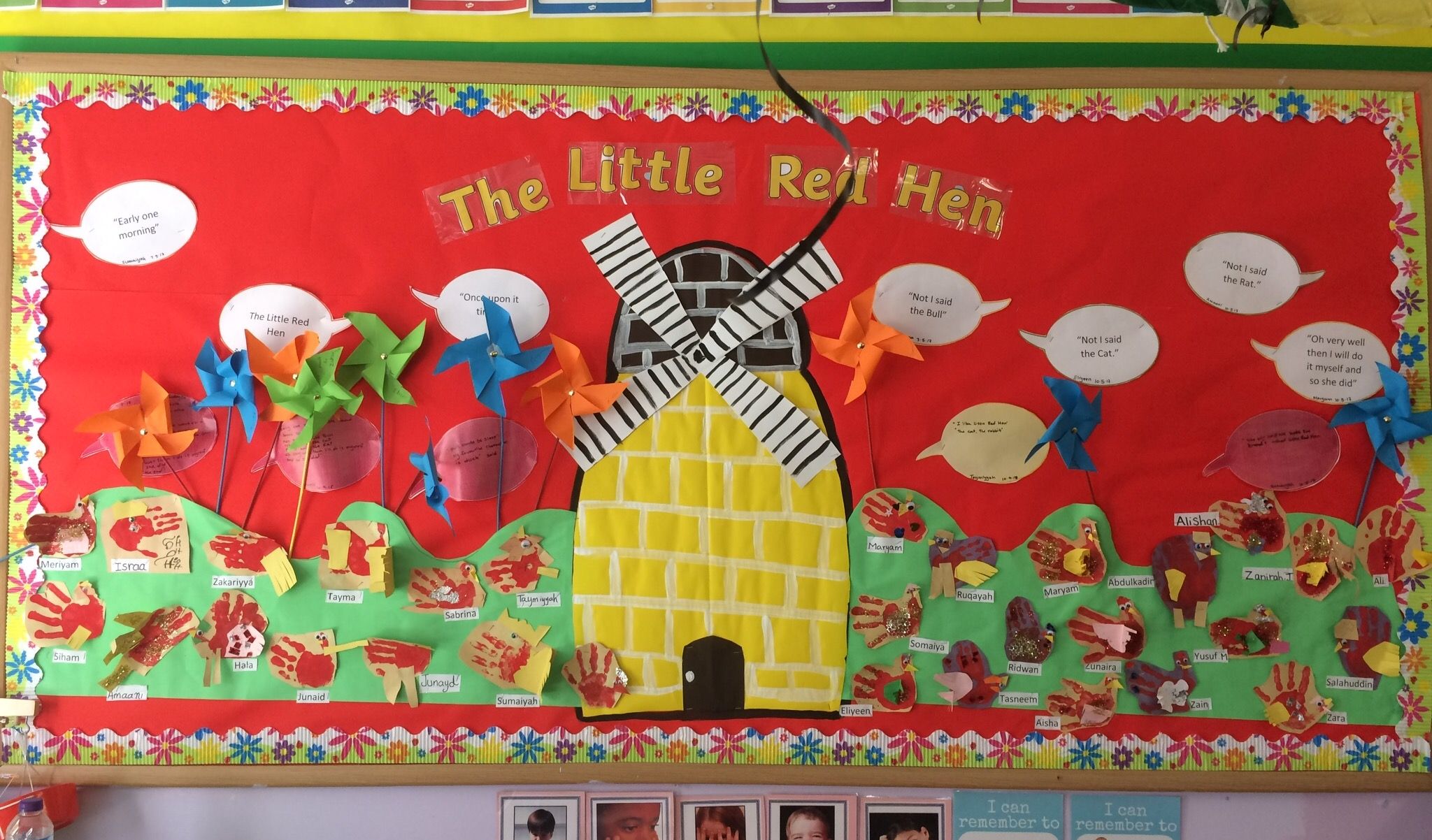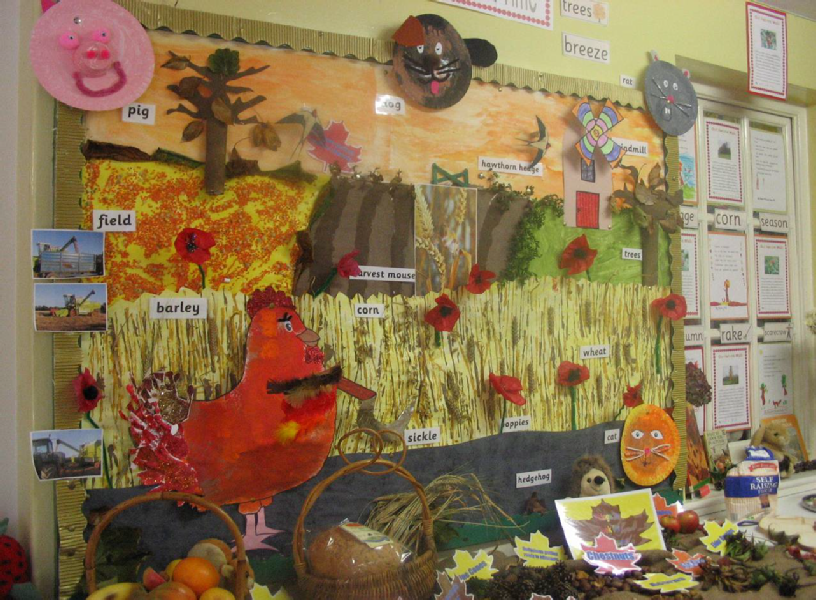 Farms, garden and harvesting
In my experience, children love learning about farms and gardening. Autumn is perfect for teaching young kids about vegetables, fruits, farm animals and vehicles.
Some inspiration for you and for more click here: Fall/Autumn Bulletin Boards
Vegetables that we harvest in Autumn:
Artichokes
Beets
Broccoli
Brussels sprouts
Cabbage
Green beans
Lettuce
Mushrooms
Potatoes
Corn
Fruits that we harvest in Autumn:
Apples
Cranberries
grapes
Pears
Figs
Pumpkins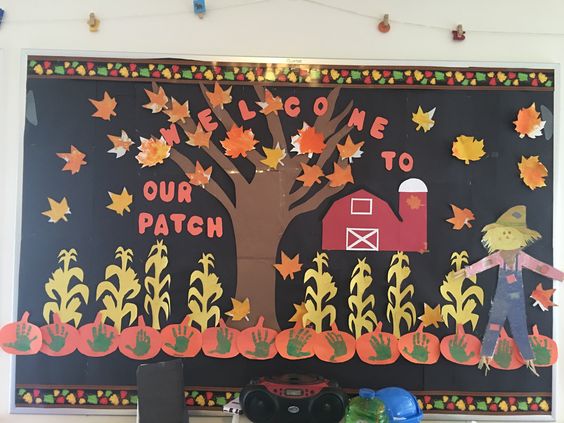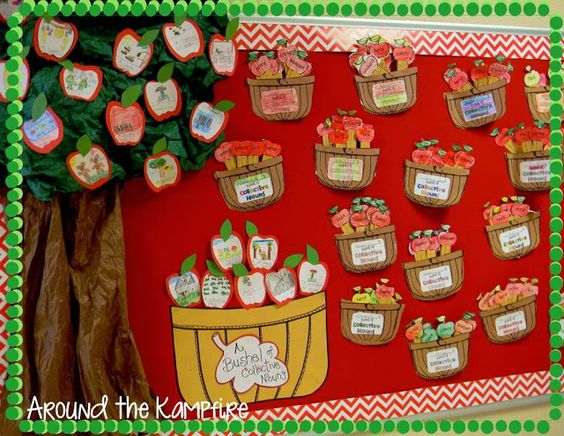 Woodlands
Autumn is a great season to teach children about woodland animals and plants. Here are some examples of animals and plants:
Woodland animals:
Fox
Squirrel
Owl
Badger
Deer
Hedgehog
Bears
Woodland plants and trees:
Primroses
Foxgloves
Ferns
Ivy
Birch
Pines
Japanese maples
Some pictures for inspiration and click here for more: Fall/Autumn Bulletin Boards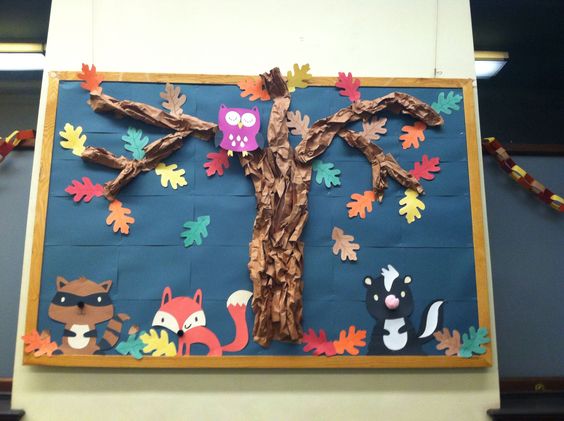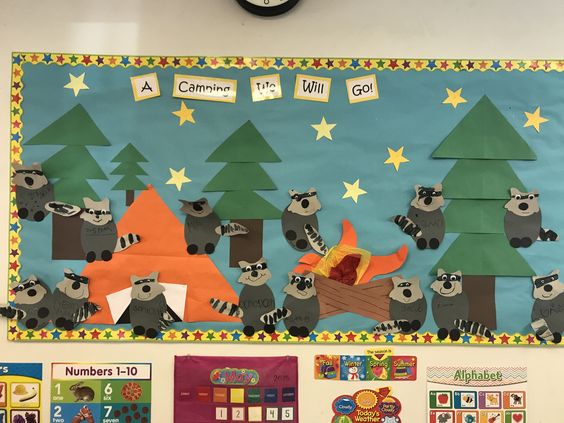 Activity ideas to display:
When I was looking for board ideas, I sadly realised that most of what I found was done by adults and not by children. I encourage you to create boards using the artworks of the kids.
When you ask them to make something, show them an example, explain to them how you want them to do it but then help as little as possible. Let them explore, think, choose… this is how they will learn and the boards you will put up will reflect their creativity, knowledge, skills and imagination.
Here are some ideas that children can easily achieve:
For more, click here: Fall/Autumn Bulletin Boards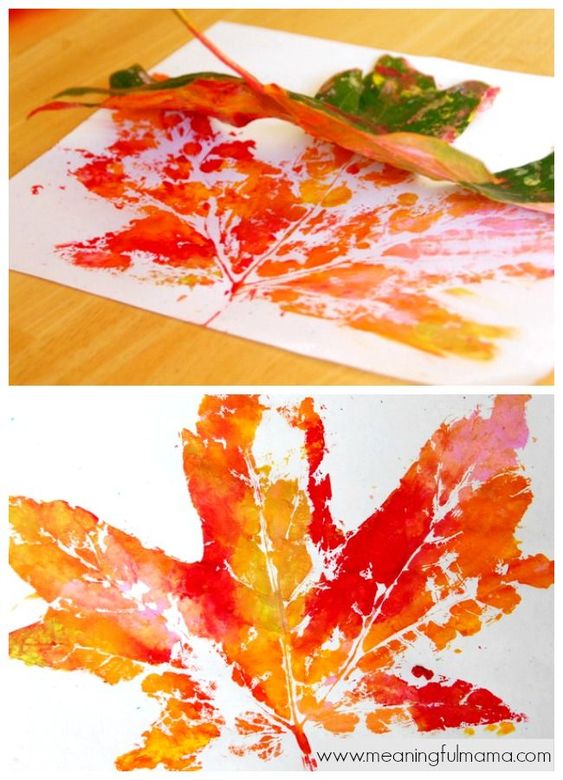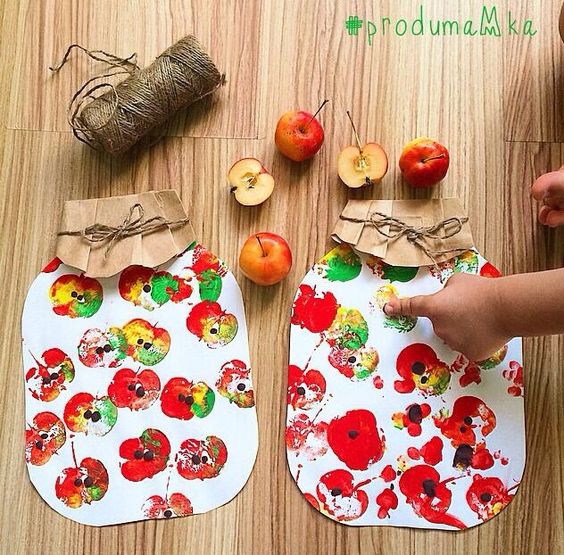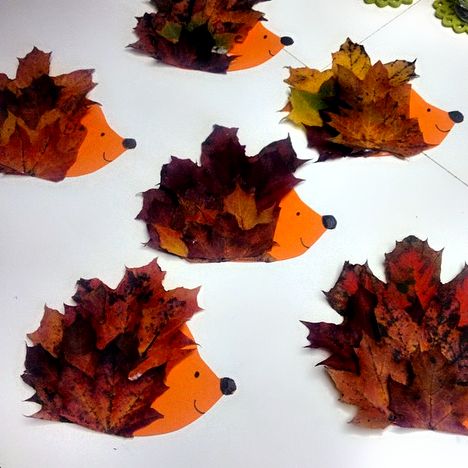 ---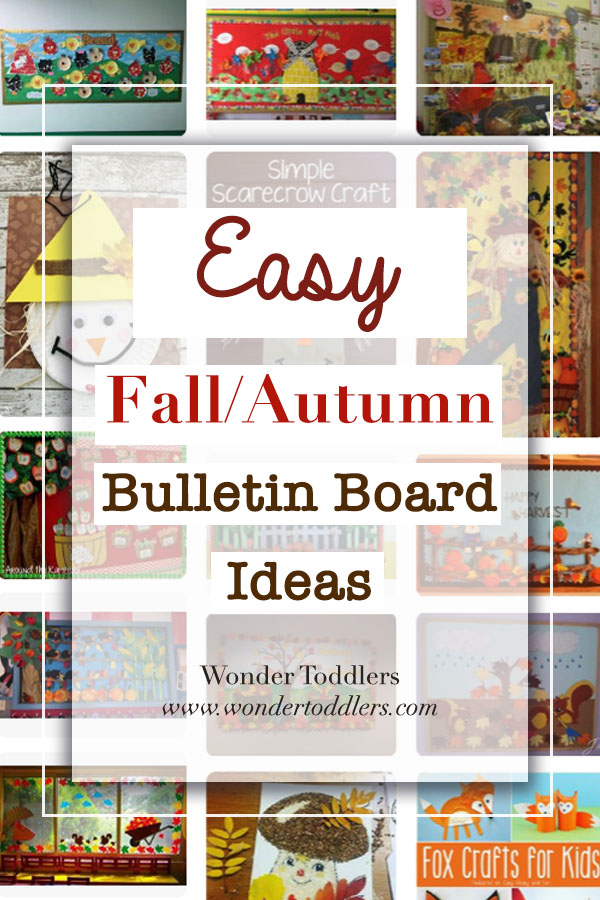 Feel free to share this article by pinning, tweeting or posting the image above : )
Join our Community on Social Media to discuss this and any other topic with fellow parents and teachers!
Facebook  Twitter   Instagram   Pinterest   YouTube
Share your opinion, help others with your experience and let's form a good place together.